Building Dreams, Unleashing Talent
Primax believes that employees are crucial to the continued success and progress of the Company! We provided a globalized stage, challenging opportunities, talent development resources and generous employee benefits that not only help employees to grow, but also provide them with an open-minded working environment where employees can demonstrate their true worth.
Training and Development
Our employees are Primax's most important asset. We not only provide employees with the knowledge and skills they need for their work, but also value the unique attributes and potential of each employee. The standard training program is complemented by a comprehensive subsidy mechanism that allows employees to continue strengthening their own professionalism and expand their horizons at work.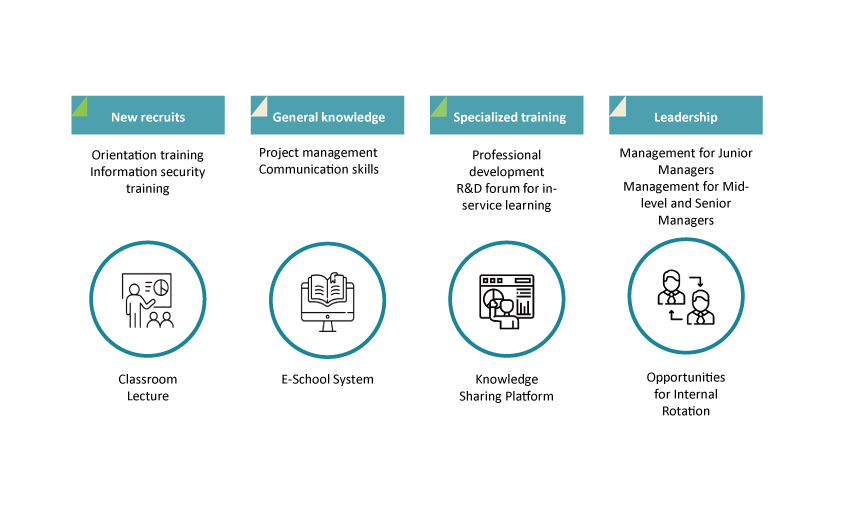 Great Working Conditions
Primax is a Healthy Workplace certified by the Health Promotion Administration, Ministry of Health and Welfare. We strive to provide a safe and comfortable environment where employees can focus on their work. A variety of leisure activities and subsidies for club activities are offered to help employees balance work and life.
Compensation and Benefits
At Primax, we embrace a performance-based approach to compensation. We participate in market salary surveys every year to continue attracting and developing talented people. Our compensation system is designed to be fair and motivating. We also provide comprehensive benefit packages and a working environment that incentivizes the pursuit of excellence.
Vacancies
The Recruitment Process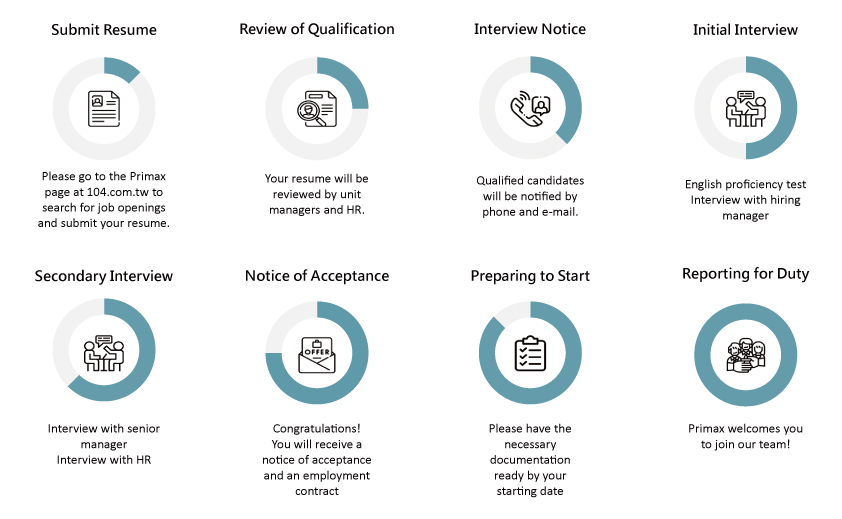 Interview FAQ
How to get to Primax
Transportation
MRT: Wenhu Line - Xihu Station Exit 2. Walk 5 minutes to reach Primax.

Bus "MRT Xihu Stop" : 21, 28, 214, 222, 247, 267, 268, 286, 287, 620, 646 Zone, 677, 681, 683, 946, 950, Red 2, Brown 16, Blue 7, Blue 26, Neihu Main Line

Bus " Neihu Jihu Rd. Stop":21 Express, 268, 286, 552, 556, 645, 902, 950, Red 3, Red 31, Brown 20, Green 16, Blue 27
---