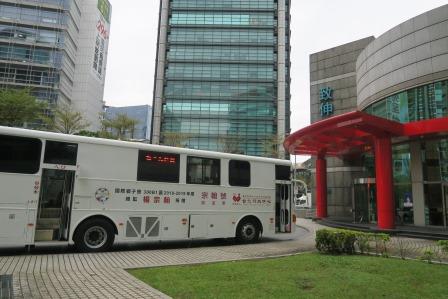 Primax Employees Give Blood and Donate Masks in Spirit of Charity
Taiwan began implementing a rash of epidemic prevention measures even as COVID-19 spread across the world. Primax followed the government's example in preparing for epidemic prevention and business continuity. To look after our employees, we purchased 3D masks that weren't requisitioned by th government. Two reusable mask covers were also issued to each employee to help them extend the life of their mask. Pregnant employees and their children under the age of 18 were given priority on the purchased 3D masks. Primax therefore looked after not only our employees but also their families as well.
To maximize the benefits of distributing masks, Primax partnered with the Taipei Blood Donation Center to launch blood donation drive among young employees. The donor would receive 20 masks for every bag of blood donated (250cc). Enthusiastic support within the Company resulted in 159 bags (39,750 cc) of blood being donated to the Taipei Blood Donation Center. This not only helped employees solve the problem with mask shortage bust also helped solve blood banks throughout Taiwan cope with shortage caused by epidemic prevention.