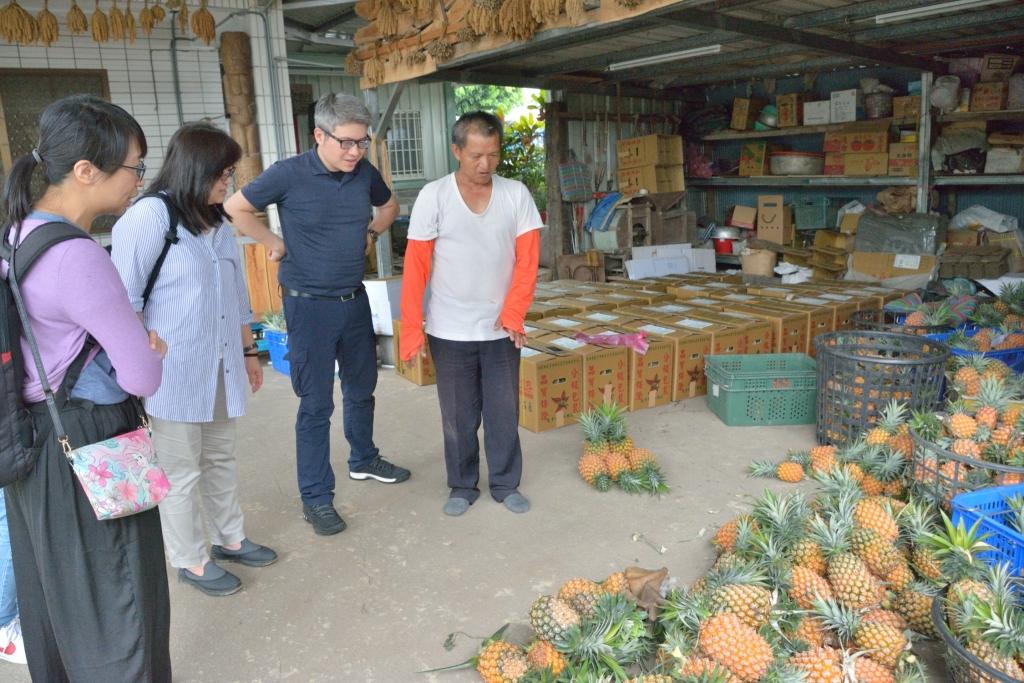 Primax Supports Local Community Development by Purchasing Pineapples from Taoyuan Village in Taitung for Second Year Running
It's the pineapple season again! In Taitung, Taoyuan Village grows pineapples using organic farming techniques with no pesticides, chemical agents and fertilizers. The result is pineapples with a rich fragrance, high sugar content and low acidity. The harvest season runs from late June to late July every year. Mr. Hu, a local farmer, is also a Bunun language teacher at Taoyuan Elementary School. His home is filled not only with pineapples but also millet, the traditional staple crop of the tribe, because he hopes to conserve and pass on the Bunun culture.
he Primax Welfare Committee placed orders for the organic, pesticide-free Golden Diamond pineapple produced by Taoyuan community again this year with one given out to every employee so employees can enjoy sweet, delicious pineapples. The purchases served to support local farmers and community development. A video was also filmed to invite employees to learn more about Taoyuan Elementary School that Primax has been a long-time sponsor of.
Primax began sponsoring the Kipp-Inspired School in Taiwan (KIST) OT program at Taoyuan Elementary School in 2016 by donating $10 million over 5 years. The core educational values at KIST are "study diligently and being nice to other people." It aims to build children's character by cultivating a positive attitude, the qualities for success and motivation to learn. The KIST program is now in its second year. The children have shown obvious improvements in energy and self-confidence thanks to the diversified learning approach. This encourages us to continue doing what we can for these children.